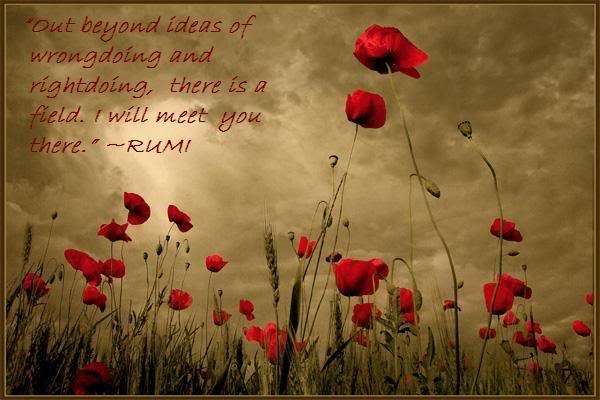 I'd like to share one of my favorite poems with you. It's a great reminder just before guests start knocking on your door this holiday season.
I'm still working on how I treat grouchy people in my life. Their negativity is extremely contagious and it's sometimes challenging to honor them with open arms.
I recognize everyone and everything has some gift to offer, but sometimes I'm too exhausted to unwrap all the layers of the grouchy gifts.
So many years later, Rumi continues to inspire.
The Guest House
by Rumi
This being human is a guest house.
Every morning a new arrival.
A joy, a depression, a meanness,
some momentary awareness comes
as an unexpected visitor.
Welcome and entertain them all!
Even if they're a crowd of sorrows,
who violently sweep your house
empty of its furniture,
still, treat each guest honorably.
He may be clearing you out
for some new delight.
The dark thought, the shame, the malice,
meet them at the door laughing,
and invite them in.
Be grateful for whoever comes,
because each has been sent
as a guide from beyond.