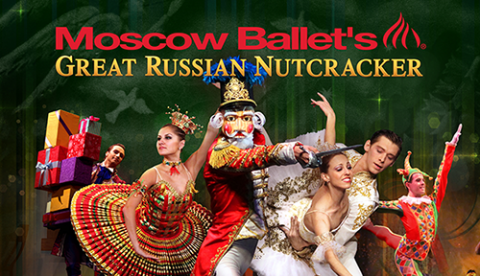 I was given the opportunity for receive 4 tickets to see the Nutcracker Ballet. Knowing my boys may not share my enthusiasm for this ballet and knowing they might fight me on going, I gave them the option to stay home.
I was very clear. I explained that seeing the Moscow Ballet perform the Nutcracker was such a special treat. And I explained that absolutely NO COMPLAINING was allowed. I told them how much I loved the Nutcracker Ballet and explained they should stay home if they could not simply BE PRESENT + EXPERIENCE the performance. I was crystal clear that I wanted to be able to ENJOY this ballet classic without whining or complaining.
And I gave them a few weeks to decide if they wanted to join me. I even shared this video to show them how fabulous the Nutcracker Ballet really is…
It was a proud Mom Moment when both of them said they wanted to experience this cultural tradition with me.
I LOVED IT! The music + costumes + dancing were fabulous. And… my boys liked it (which I consider a victory). The production directors did an exactly job making this performance kid-friendly by having many moving parts of the set + many different levels of dancers on the stage at once. For example, when the prima ballerinas were on stage, younger ballerinas were moving on and off stage to keep my children's attention.
Not surprisingly, the second act was my boys' favorite. They loved the Chinese, Russian, and Spanish dances, but the Arabian dancers stole the show.
If you are looking to introduce your children to the Nutcracker, I highly recommend taking them to see the Moscow Ballet's Nutcracker. For the full schedule of dates, venues and times, visit
http://www.nutcracker.com/buy-tickets.
PLUS you can SAVE 15% off by using the promo code: BALLET.