Run, walk, and play and support new families across Chicago
I love when people I know + admire are doing awesome inspiring things. So when my friend Alison Ray from Sassy Moms In The City and So Chic Media told me about Neighborhood Parents Network's Strollers First 5K & Festival, I knew I wanted to share it with YOU.
NPN hosts Strollers First 5K + Family Festival on Sunday, September 15 from 8:30 a.m. to noon at The Park Level at Lakeshore East (411 E. Benton Place., Chicago, 60601).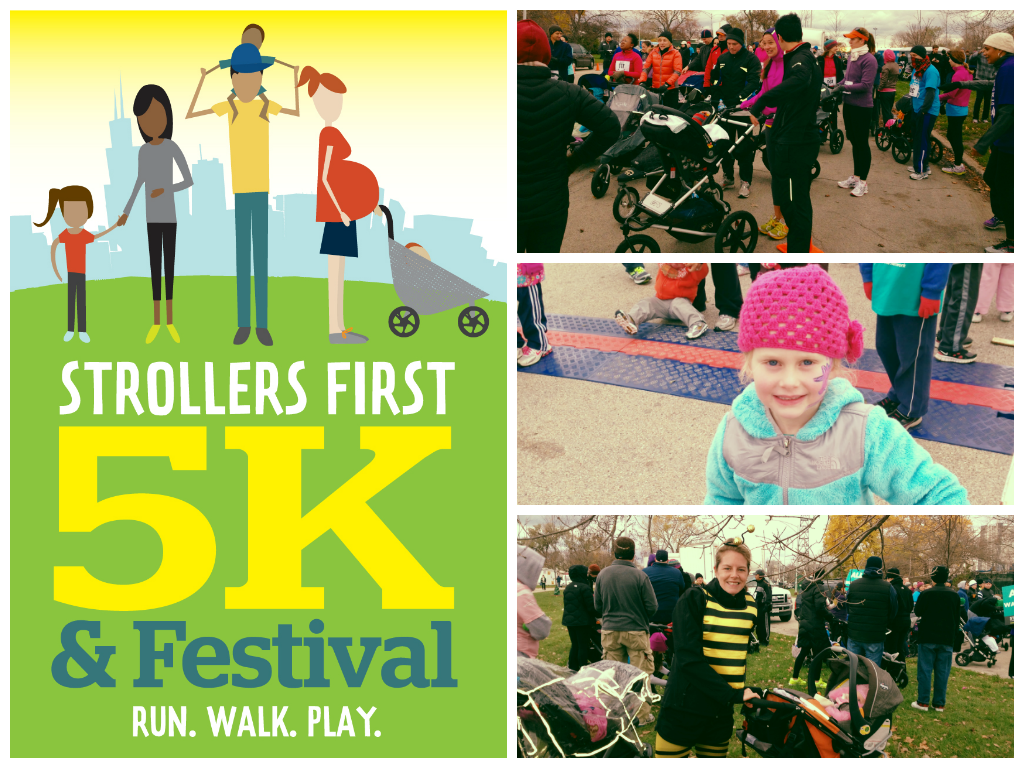 And the best about the day, is that proceeds from this fun event will support NPN's mission to provide families everything they need to navigate parenting in Chicago, including trusted resources like the online discussion forum, child care search, school search tools, expectant and new parent programs, and parent education.
There is something here for everyone.
5K RUN/WALK RACE SCHEDULE (Start/Finish on lakefront):
8:30 am – 5K begins with early-bird runners
8:35 am – Stroller Runners start
8:40 am – Stroller Walkers start
8:45 am – Open Coral – all participants must start by 9:10 am
10:30 am – Kids Dash (please register in advance)
The race capacity is 500 registrants so be sure to go here to register today.
Free Family Festival
The 5K also includes a free Family Festival, hosted by Melissa of The Mix 101.9FM.
FAMILY FESTIVAL SCHEDULE (Lakeshore East Park):
The Strollers First 5k & Family Festival is the perfect way to celebrate family, fitness, and fun. Again, to register, visit RunningGuru.com/Event/StrollersFirst5kFest.
About Neighborhood Parents Network
Neighborhood Parents Network has been connecting a diverse community of families with resources to navigate parenting in the city for more than 30 years. Expectant, new, and seasoned parents come to NPN to help tackle everyday challenges and surprises. NPN provides social events, support groups, popular online discussion forums, parent education, and invaluable resources. Membership includes 6,400 Chicago families, businesses, nonprofits, and schools and 23,000 subscribers. For information visit npnparents.org or email info@npnparents.org.
About the Sponsors
Sponsors include Growing Smiles Children's Dentistry, Red Tricycle Chicago, Goldfish Swim School, Cultural Care Au Pair, Language Stars, Urbansitter, Sassy Moms in the City, Universal Sole, Immediate MD, Rock These Socks, CARA, and many more!

Photo courtesy of SassyMomsInTheCity.com.