It's beginning to smell and taste a lot like Hanukkah!
This year, my family is teaming up with Whole Foods Market to celebrate the festival of lights with fabulous high quality food. No matter if you eat everything or have food constraints (like me), Whole Foods Market is offering options to meet everyone's needs. From full dinner celebrations to individual entrees and side dishes… to special Hanukkah offerings in their Hot Bar, you have the flexibility to customize your selection to meet your specific needs.
If you are starting to plan your Hanukkah feast, Whole Foods Market can do the work for you this year! Click here to look at their menu and place your order online.
Here are my family's favorites from Whole Foods Market's 2016 Hanukkah menu…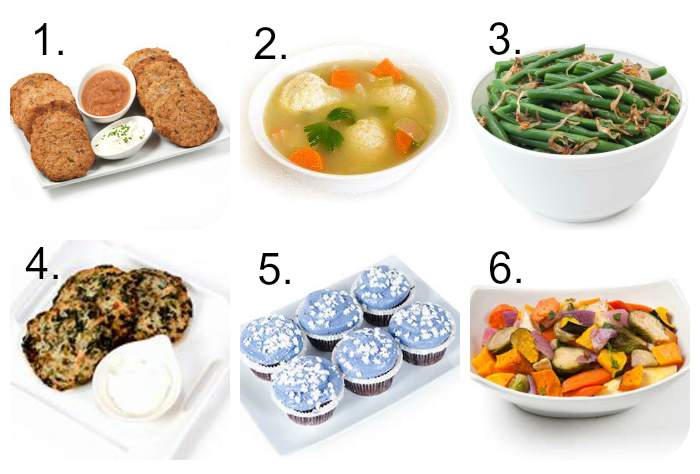 Traditional Potato Latkes with Lemon Chive Sour Cream and Heirloom Applesauce
Matzoh Ball Soup
Green Beans with Roasted Shallots
Spinach and Feta Latkes
Winter (blue and white) Cupcakes
Organic Harvest Roasted Vegetables
Going Old Story This Year with Homemade Latkes
Over the past few years, I've only purchased pre-made latkes for my family. And even though I still plan on serving pre-made latkes throughout the 8 days of Hanukkah, I'm also going to roll up my sleeves and have my boys help me make homemade latkes from scratch!
We are going to make traditional and gluten free potato latkes (see Whole Foods Market's recipe below) plus gluten free Pear and Sweet Potato Latkes.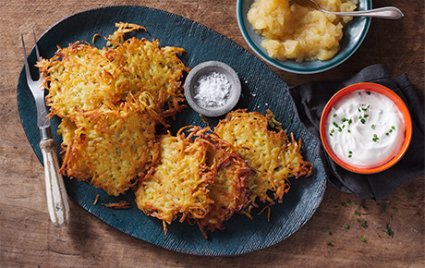 Ingredients:
1 large onion
2 1/2 pound Yukon Gold or other golden potatoes, scrubbed but unpeeled
2 large eggs
2 teaspoons coarse sea salt
1/4 teaspoon ground black pepper
3 tablespoons matzoh meal or potato flour, more if needed (brown rice flour for my gluten free latkes)
High-heat safflower oil, for frying
Method:
Peel onion and cut it in half, then cut each half into eighths. Place onion pieces in the bowl of a food processor and pulse into a medium to fine dice. Remove onion to a large bowl. Immediately run potatoes through the grating wheel on the food processor, and mix potatoes into the onions. (Alternatively, finely dice onions and grate potatoes by hand with a box grater.)
Using your fingers, pick up small amounts of potato mixture by the handful and squeeze out as much liquid as possible. Reserve all liquid and allow it to settle in a bowl for a few minutes. Put pressed potato and onion mixture in a clean bowl. Carefully pour off watery part of the reserved liquid but do not discard the thick starchy sediment at the bottom of the bowl. Scrape that into potato mixture.
In a small bowl mix eggs, salt and pepper and combine with potato mixture. Add matzah meal to batter, starting with 3 tablespoons and adding more if necessary until potato mixture has enough body to stick together.
Heat a 1/2-inch depth of oil in a heavy skillet, preferably cast iron. Form potato mixture into pancakes of approximately 3 inches in diameter and drop into oil, taking care not to crowd pancakes. Fry, turning once, until golden on both sides for a total of about 6 minutes. Drain on clean brown paper bags. Keep pancakes warm, while the rest are frying, by placing the cooked, drained pancakes in a preheated 200°F oven.
According Whole Foods Market's website, you can freeze your homemade potato latkes. After completely cooking pancakes, place on a cookie sheet and freeze, then store in a container. When ready to use, reheat in a 400°F oven for about 10 minutes.
Happy Holidays!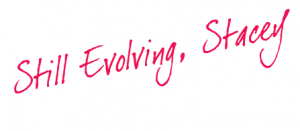 Disclosure: This post was sponsored by Whole Foods Market Philly. All opinions are my own.