About
About Stacey
Stacey Hoffer Weckstein is the founder of Inspiring Social Media, Inc., a boutique social media agency helping personal development and mind/body/spirit brands and authors and life coaches develop and implement inspiring and empowering social media campaigns.
As a life coach and social media strategist, Stacey's vision is to use the power of social media to empower people to live their best lives.
When she's not helping her clients spread inspiring words of wisdom, she's taking adventures with her family and writing as a lifestyle blogger on EvolvingStacey.com.
About EvolvingStacey.com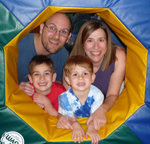 EvolvingStacey.com captures Stacey's adventures as she explores living her best life body, mind, and spirit. This blog captures Stacey's favorite things, ah-ha moments, and her passion for the living a full and mindful life.